The "Group Page" might be the best-kept secret on Cheddar Up, and we're on a mission to expose it. The Group Page gives you one URL that allows you to feature any relevant collections that you see fit. It's meant to serve as a one-stop shop for communities, so they'll never have to hunt down different URLs again. The Group Page is a Team feature.
Access and customize your Group Page
Did you know that every organizer can create a Group Page? The one caveat is that the ability to publish and share your Group Page is only accessible to organizers on the Team plan. You can start customizing your Group Page to see it in all of its glory by taking the following steps:
From your Collections Dashboard, select the link icon (or "Group Page") from the left navigation.
Add a banner image and add the collections you want to showcase on your Group Page. After you add collections, you can reorder them and even create categories to help you better organize collections on your page.
Preview your Group Page anytime using the "Preview" button in the upper right.
Share your Group Page with your community. Don't see the option to share? Upgrade to the Team Plan.
Note
Want to edit your Group Page URL? Click the "Share" button, and then click inside the URL field. This will allow you to customize the first part of your Group Page URL (i.e., https://whateveryouwant.mycheddarup.com).
See it in action: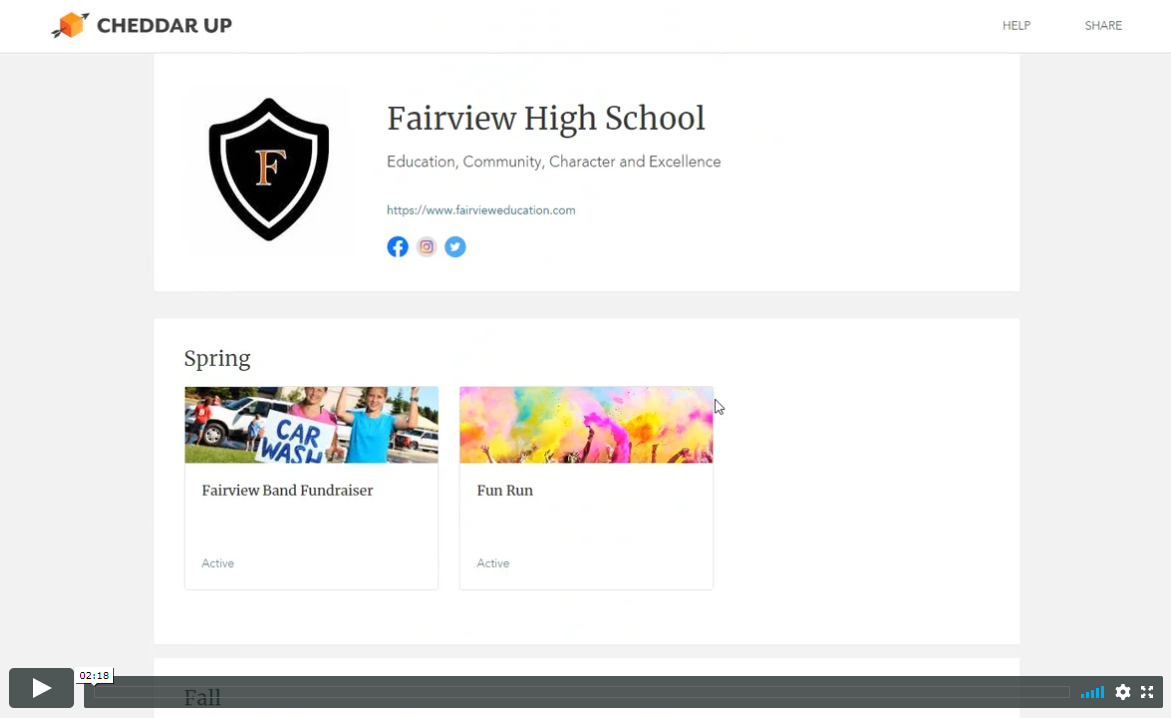 Common Questions
Can I hide a collection from my Group Page?
Yes, if you've added a collection to your Group Page and no longer want it visible, on the Group Page view, simply click the X to the right of that collection and it will no longer appear on your Group Page. Accidentally remove a collection from your Group Page? Just click "Add Collections" and you can add it back.